TimelessVoyager.com
Website Design, Ecommerce, Web Hosting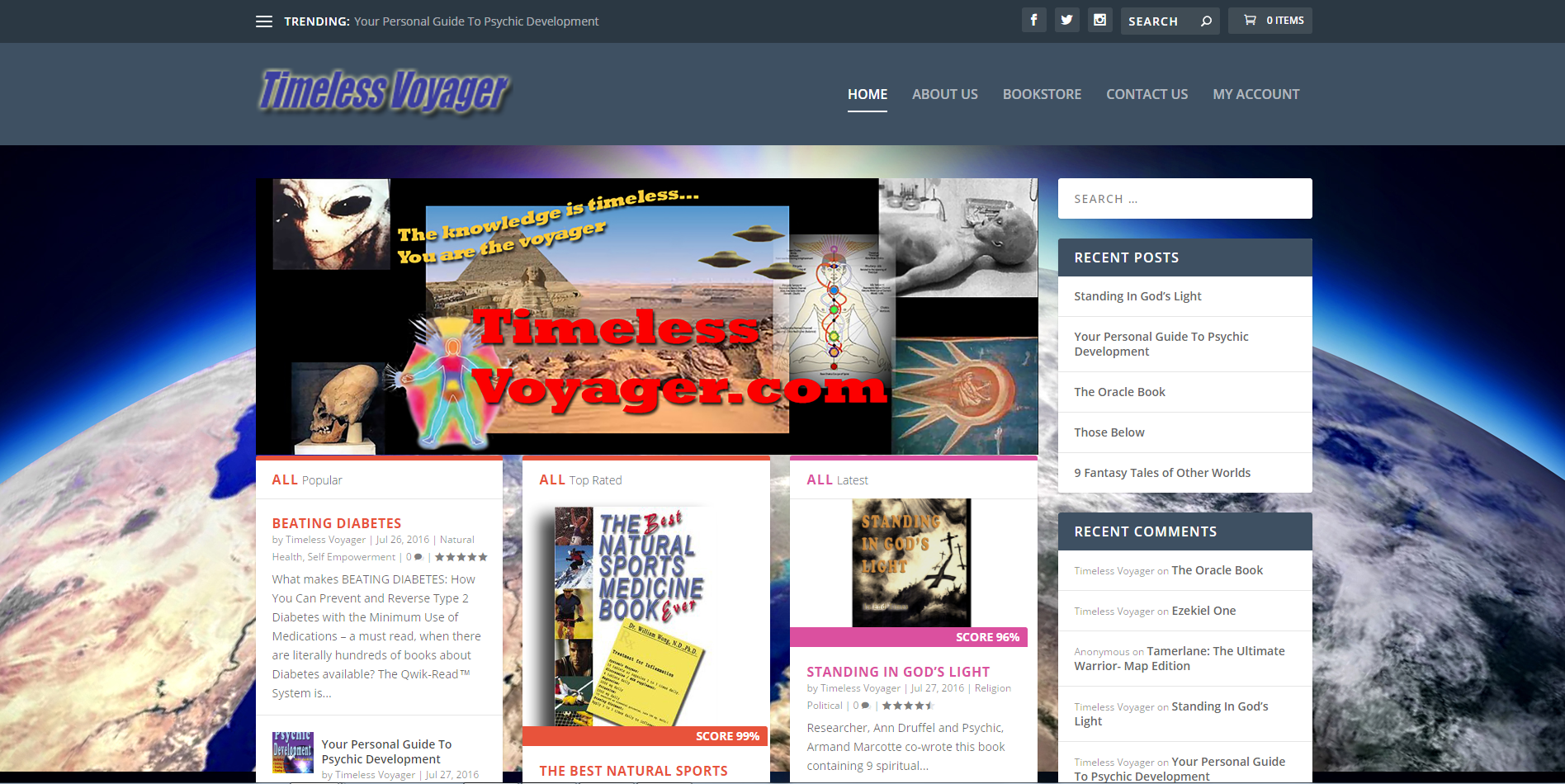 THEME
EXTRA Theme
DESCRIPTION
TimelessVoyager.com features books on a wide variety of subjects. For this project I chose the EXTRA theme which is set up for a magazine style layout and also added WooCommerce to allow for sale of books online. This particular shopping cart experience has the customer checkout on Amazon when they are ready to buy.
I Love Working With Creative Minds
If you are interested in working together, send me an inquiry and I will get back to you as soon as I can!