LearnMeditationFree.com
Website Design, Member Section, Hosting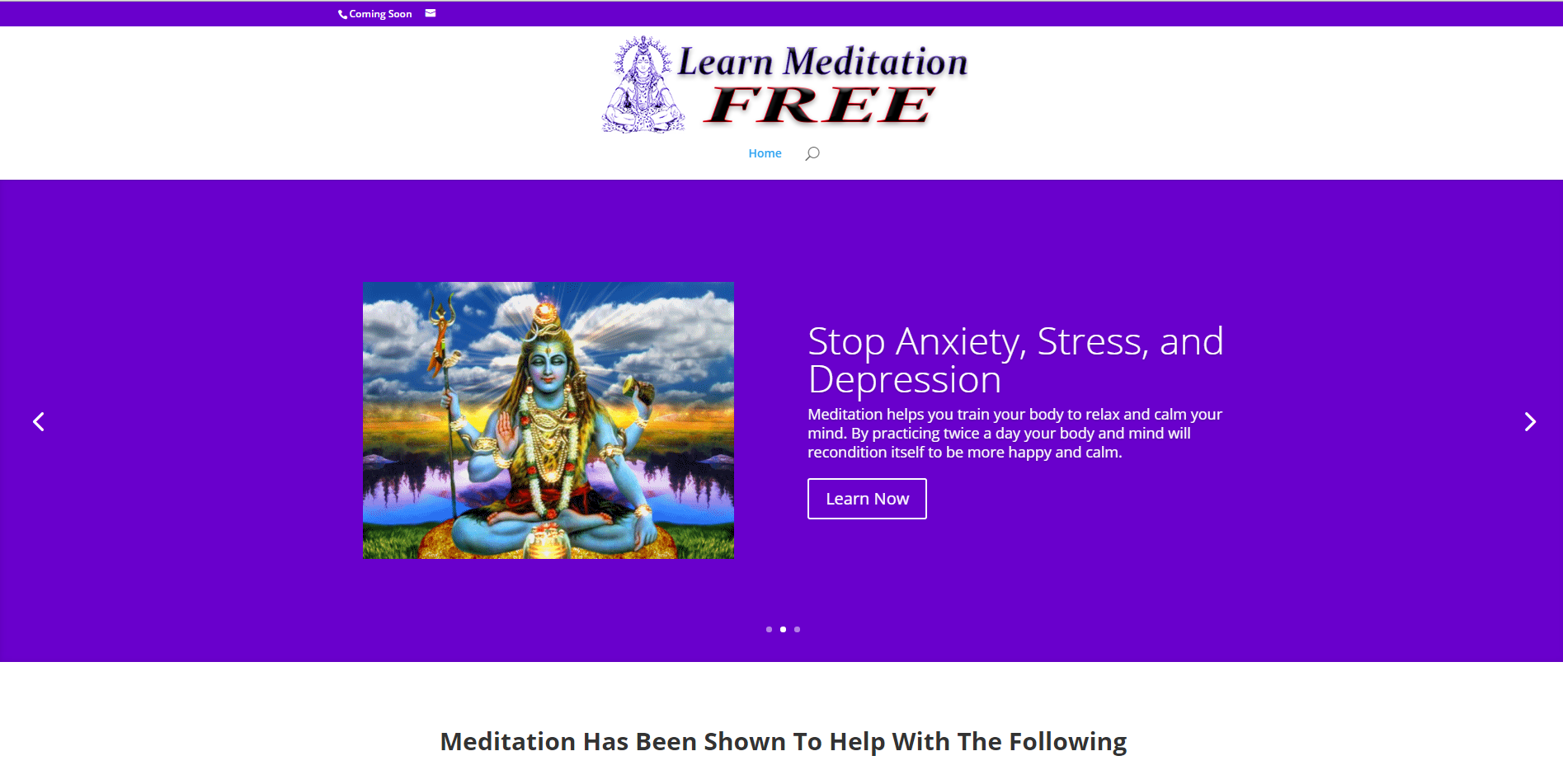 https://LearnMeditationFree.com
THEME
DIVI Theme
DESCRIPTION
LearnMeditationFree.com is the place where you can learn the deep relaxation technique of meditation that has been shown to reduce stress, anxiety, and depression while also creating increased awareness, mental focus, and energy. For this website I created a member section where people can signup for free or choose to be a paying member to help support teaching people meditation for free. The member section allows people to learn meditation while also capturing their information for newsletter interaction.
I Love Working With Creative Minds
If you are interested in working together, send me an inquiry and I will get back to you as soon as I can!